---
Time your laps.
In the simplest possible way.
LapTrophy uses your GPS position to calculate lap times with the highest accuracy. It features the record and realtime display of your trajectory and the smart detection of finish line crossing, displaying instantly the time variation with the best lap. No need to keep your device in your hand, LapTrophy is able to record even stored in a bag or pocket.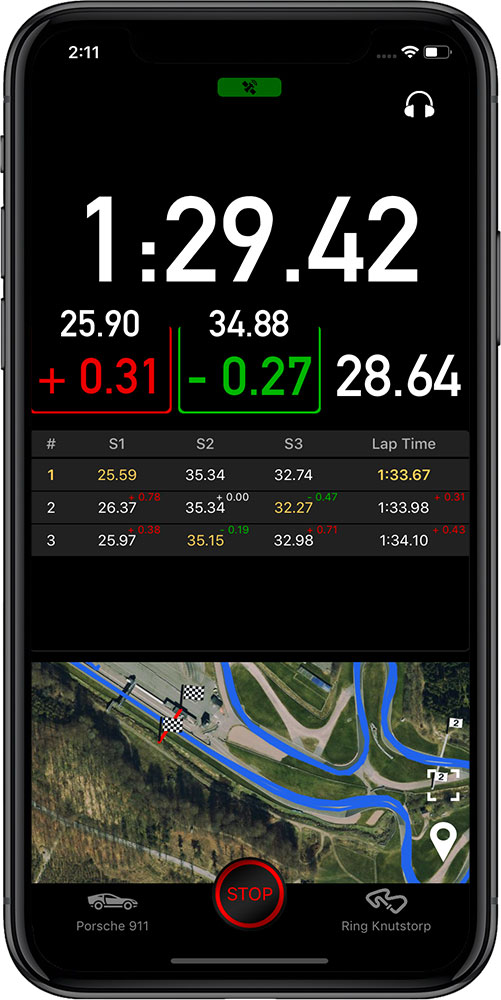 ---
Find awesome metrics.
On a unique dashboard.
Laptrophy brings you all the race indicators you need on a single screen. View your average and max speed, check your best lap or sector time, instantly. Customize your sessions by providing details about the circuit your are lapping and the vehicle you are driving. Easily export or share your data with your friends.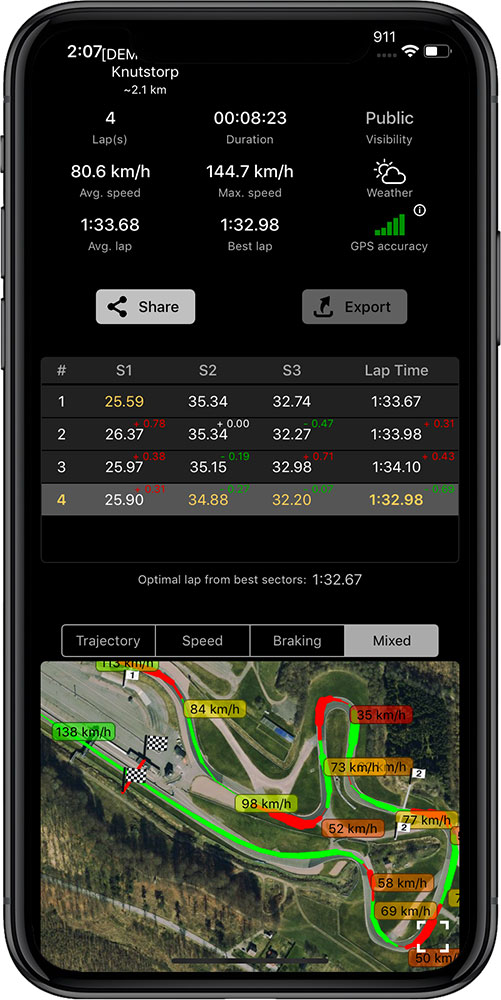 ---
Keep your best races.
Compare your results.
LapTrophy allows you to store your sessions, tracks and vehicles, all in your pocket. It is then very easy to start to time laps. Choose a vehicle and a circuit from previously used ones or among the hundreds of pre-configured tracks and go! After each race, access the saved data very easily and compare your performance to similar sessions previously conducted.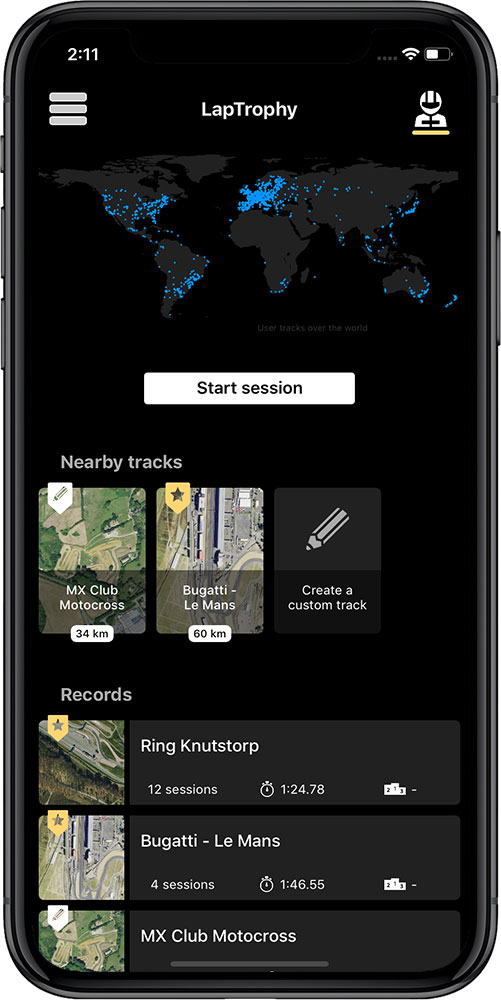 ---
Download now the ultimate lap timer!